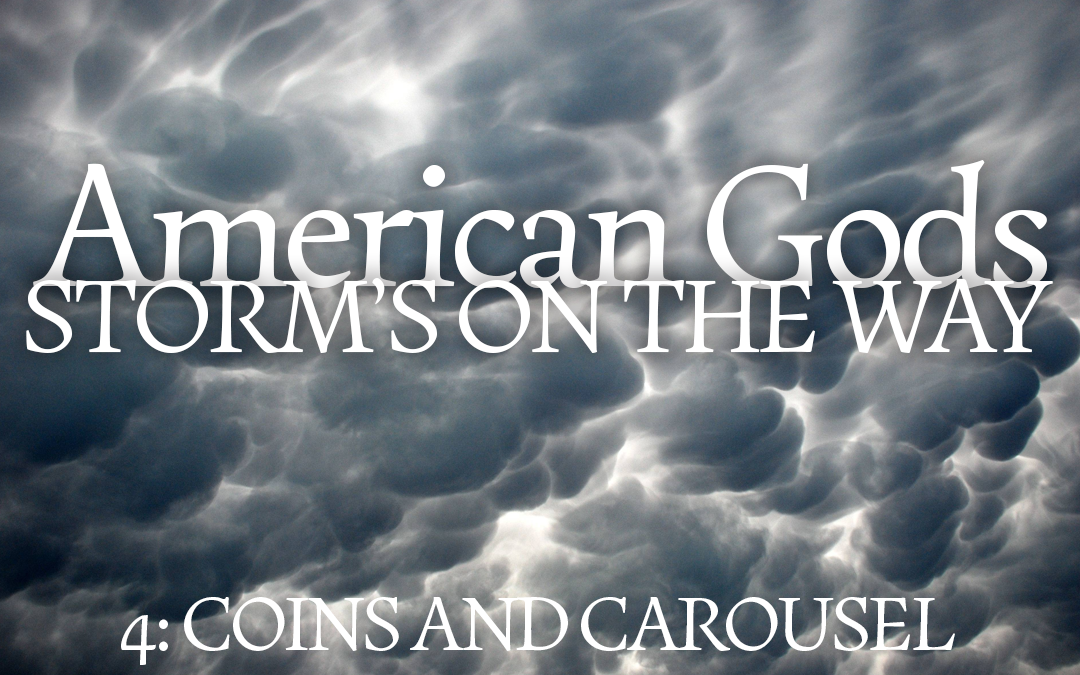 This week, we discuss pixies and piskies, whether Gods remember Gods, the coming of snow, and the House on the Rock in chapter five on American Gods.
For the slides which accompany this session, click here; for the complete series schedule, check back soon!
Download the mp3 here, or subscribe on iTunes!
Show notes:
If you have thoughts on this episode, get in touch! Follow Point North on Twitter, like on Facebook, or send email to pointnorthmedia@gmail.com.
---
Storms's On The Way is a Point North Media production by Alastair Stephens, and is released under a Creative Commons Attribution-NonCommercial-Sharealike license.
---